Our Easter gift guide is here to bring the sunshine inside and make your spring flower shopping easy for everyone in your life. While the Easter bunny will be hippity hopping around passing out your favorite chocolates and candies, we can help you match the perfect Easter flowers to your celebrations! This Easter weekend, send a beautiful bouquet in a keepsake vase or Easter basket so your recipient can enjoy fresh flowers and have a cute collectible for years to come, remembering you and your gift forever.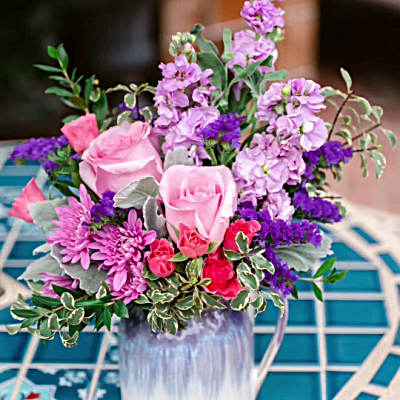 There's no better way to burst into the spring season than with a dreamy bouquet of spring flowers. Teleflora's Pour on the Pretty Bouquetwith a food-safe ceramic pitcher and the season's freshest flowers is the perfect gift for anyone in your life. The lush pastel colors add a touch of beauty to the Easter season. Fill a loved one's room with fresh roses, chrysanthemums, and greenery. Anyone you send this bouquet to will be blooming with love at first sight and remember your gift for years to come.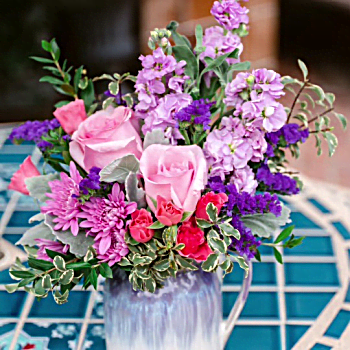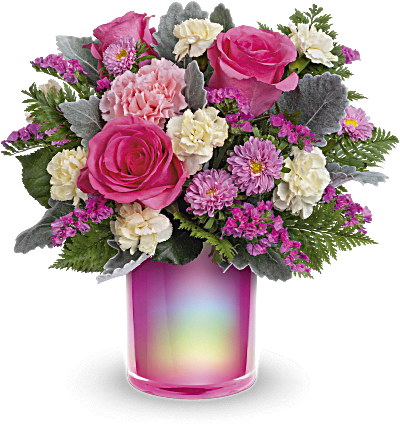 Just like the soundtrack of spring, Teleflora's Magical Muse Bouquet exudes happiness and gives the perfect pop of color to brighten anyone's day. The fabulous fuschia glass vase can be reused for more flowers throughout spring and summer (maybe even from your garden!) This magical bouquet filled with roses, carnations, greenery, and more is quite literally spring in a jar in the best way possible. Send these flowers to anyone who would enjoy a vibrant display of freshness this Easter.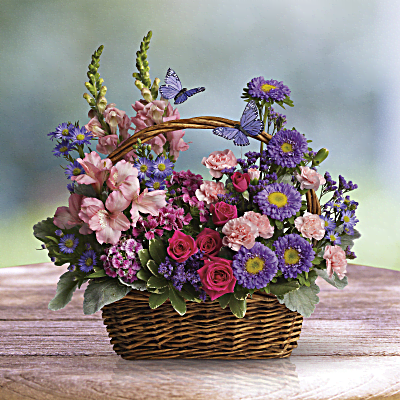 Easter baskets are an essential part of any Easter celebration, so why not liven up your home decor with a basket full of flowers? This Country Basket Blooms bouquet is bursting with a pink and purple mix of snapdragons, alstroemeria, mini carnations, and more. Decorative butterflies make this floral Easter basket even more whimsical and perfect for any springtime occasion.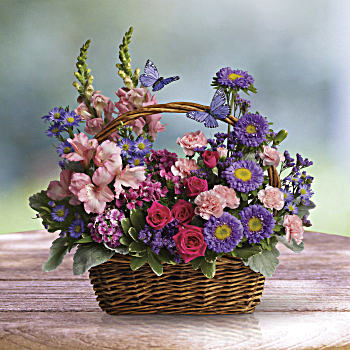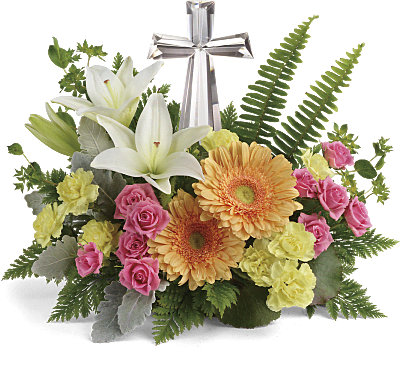 For some, Easter Sunday is just about spending time with close friends and family, but for most it's about recognizing the Resurrection of Christ. Our Teleflora's Precious Petals Bouquet, complete with a crystal cross in a bed of bright roses, lilies, gerberas, carnations and more, is perfect for someone who would appreciate a religious flower arrangement. It's sure to impress anyone who sees it and will serve as a great symbolic message for many years to come.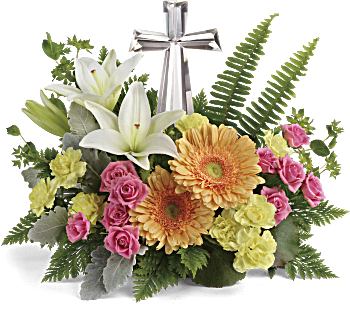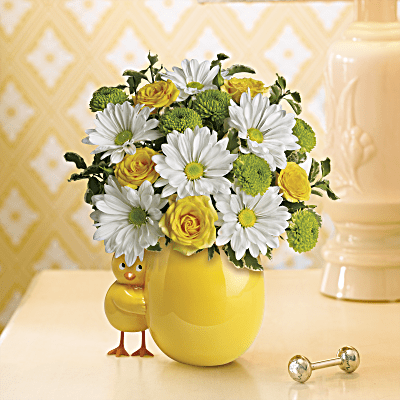 There's no better way to embrace the Easter season than with the My Little Chickadee by Teleflora bouquet. This bright and cheerful arrangement features white daisies, yellow roses and green button spray in our Happy Chick ceramic vase (featuring an adorable Easter egg!) which is a perfect Easter decoration to cherish and display.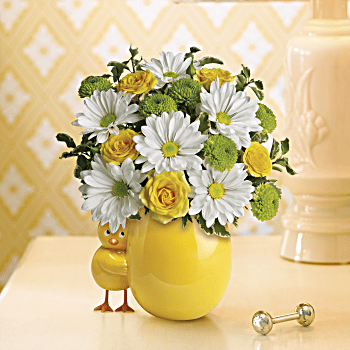 These are just a few of our favorite spring flowers that you can send to loved ones or enjoy in your own home this Easter. We hope that however you choose to celebrate, this Easter gift guide helps you prep for the big day! For more seasonal inspiration, shop our Easter Lilies and Easter Baskets and Centerpieces collections.