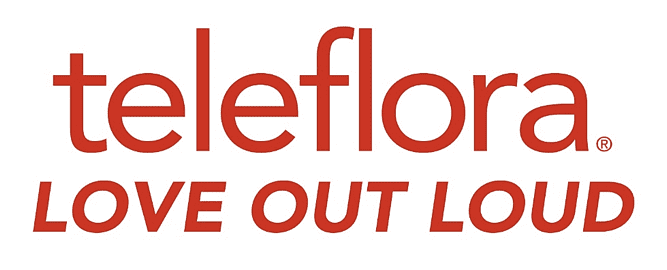 1,000 handmade floral bouquets adorn a larger-than-life 50-foot wide/8-foot high wall! Series of digital video ads capture Washingtonians taking bouquets and sharing their "Love Out Loud" for all to see
LOS ANGELES, CA (December 13, 2017 –Teleflora, the world's leading floral gifting service, assembled a massive floral "Wall of Love" last month in front of the U.S. Capitol in Washington, D.C. The wall, composed of 1,000 beautiful, handmade floral bouquets, represents a rallying cry for people to show off their love this holiday season. What better place to overtly share this than from the heart of our nation's capital, Washington, D.C.
For one day, the public was invited to "tear down" the 50-foot wide/8-foot high wall, one bouquet at a time. Passers-by enthusiastically removed bouquets and shared them with family members, friends, loved ones, and total strangers as a way of expressing their "Love Out Loud." The end-result was a symphony of heartwarming, real-life moments captured on-camera profiling everyday people going overboard and demonstrating how the simple gesture of giving flowers can open-up hearts and minds and bring people together. Teleflora wanted to create a positive message by building a wall meant for tearing down, as people come together and make a purposeful decision to show off their feelings for one another.
"Teleflora's 'Wall of Love' serves as a symbolic outward expression of loving—out loud. To go overboard. Show off, and love like you mean it. A gift we don't often share enough of throughout the year," said Kelly McKeone, vice president of consumer and florist marketing at Teleflora. "The holidays are a special time for remembering to show people you care about how you feel about them, and a particularly good time of year to remove any metaphorical walls that separate us from those we love, work with, or simply want to get to know better."
"Teleflora's 'Wall of Love' is such an innovative way to show the power and beauty of hand-arranged flowers and the impact they can make," said David Hicks, owner of Conklyn's Florist in Alexandria, Virginia who participated in assembling the 1,000 handmade floral bouquets for the wall. "As a florist, we are so fortunate to see these special life moments in our shop all year-round, and share these celebrations that people surprise their friends and loved ones with through delivering the gift of flowers. However, to see these floral arrangements from the 'Wall of Love' bring such joy, smiles, delight, and love in-person and with such spontaneity was incredibly special and inspiring."
Kicking-off Teleflora's #LoveOutLoud campaign and launching today is a series of sharable online videos profiling these real-life moments of people expressing their love — one bouquet at a time -- from the "Wall of Love" in Washington, D.C. True fans of love can visit Teleflora's social media platforms (including Facebook and YouTube), as well as teleflora.com to preview the touching "feel-good" stories that capture the spirit of giving. And since the holidays are an ideal time to love like you mean it, we are encouraging everyone to show off and demonstrate how they are delivering joy this holiday season by tagging their best #LoveOutLoud moments.
The activation and videos documenting the stories it inspired were created by Teleflora's in-house creative team, Wonderful Agency, led by new Chief Creative Officer Darren Moran.
"With the launch of the new digital videos, we're excited to share a moment in time when people of all ages, ethnicities, genders, and political views came together to reach out to those they love, along with those they may not see eye-to-eye with, and show love through the gift of flowers," said Moran. "The need for families, friends and neighbors to pull each other closer together has never been greater, and Teleflora's 'Wall of Love' at our nation's capital serves as a powerful visual reminder that everyone has it within themselves to create positive changes in their lives and, more importantly, in the lives of others."
About Teleflora
Say everything and share your "Love Out Loud" with the gift of Teleflora flowers – all made by hand and delivered by hand by your local florist. By tapping over 10,000 member florists in North America alone, Teleflora offers the kind of personal touches, artistry and expertise you expect from a trusted neighborhood florist—even if that neighborhood is across the country. No prepackaged flowers in nondescript boxes dropped on your doorstep—Teleflora's network of professional florists create artistic arrangements personally delivered in a vase, often on the same day. Teleflora makes every day an occasion with a 2-in-1 gift that includes a multi-purpose keepsake container for long-lasting enjoyment. Follow Teleflora on Facebook and tag your own #LoveOutLoud moment.
CONTACT:
Crystal Espinosa (
crystal.espinosa@wonderful.com
)
310.966.4665