In most instances, Valentine's Day is more a way for guys to show their love for their special gals. However, guys need a little love too. Here are some appropriate gifts to give to your beau this February 14:
Magazine subscriptions
There are a few things that most men can agree are great – sports, technology and music – to name a few. This is why it might be a nice gesture to sign your guy up for a yearly subscription to one or multiple magazines. Options like Sports Illustrated or Wired might fit the bill.
Concert tickets
Surprising your guy with tickets to his favorite band's concert on Valentine's Day is sure to help him feel the love. This gift not only shows your beau how well you know him, but he'll probably also brag to all his friends about how great you are for getting him such a cool present.
Plants
Valentine's Day flowers are mainly reserved for women, but gifting your guy with a plant like Teleflora's Good Luck Bamboo Plant could be a similar gesture that's suitable for guys. These stalks of bamboo come in a sleek bamboo cube vase and are surrounded by river rocks.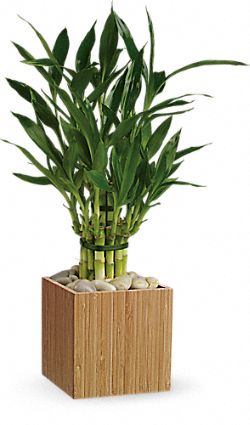 This article is brought to you by Teleflora – a leader in the flower delivery service for over 75 years. Teleflora helps its customers buy flowers online and specializes in bringing the freshest available flowers for a variety of holidays and occasions – all hand-delivered in keepsake vases by the best local florists.