Valentine's Day can signify any type of love, though in most instances the holiday refers to the love of a couple. However, having kids can change all this, which is why it's important to learn ways to include the youngsters in on the fun. Here are the top 3 ways to get the children excited for Valentine's Day:
1. Make homemade cards
A great way to spend time together while enjoying Valentine's Day is to come up with cute Valentine cards that everyone can make together. Card ideas include making heart people or even a card of flowers. Then let the kids write special notes in them for every member of the family.
2. Bake treats
Nothing says love quite like homemade treats, so having the kids help make some heart cookies or cakes to send to loved ones might be a fun idea. Let the kids decorate sugar cookies with red and pink frosting, as well as pretty sprinkles. 
3. Get them flowers
Sending flowers on Valentine's Day doesn't need to be reserved for just the women. It might be fun for your kids if they receive a collection of flowers like Teleflora's Kissed By Tulips Bouquet in school. They're sure to feel special with a gift like this.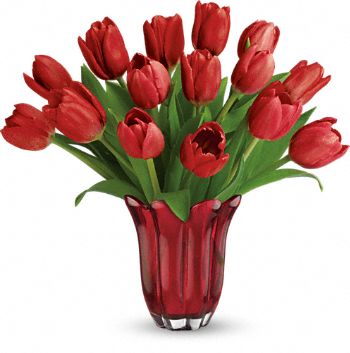 This article is brought to you by Teleflora – a leader in the flower delivery service for over 75 years. Teleflora helps its customers buy flowers online and specializes in bringing the freshest available flowers for a variety of holidays and occasions – all hand-delivered in keepsake vases by the best local florists.