Valentine's Day is literally right around the corner and guys looking for some last-minute inspiration may not need to look any further than roses. These gorgeous flowers have long been associated with love, making them a perfect option to dole out to your special gal on February 14.
How many roses to give to your lady may vary depending on how long the two of you have been together. For example, if you and your girlfriend just started dating, it might be suitable to give her just one long-stemmed rose to make her feel special. 
If you and your gal have been dating or married for years, it might be nice to do something a bit over the top to show her how much you still love and adore her. A collection of Valentine's Day roses like Teleflora's Breathtaking Beauty – 3 Dozen Long Stemmed Roses is sure to get the job done. This spectacular bouquet of roses is perfectly accentuated in a dazzling flared glass vase.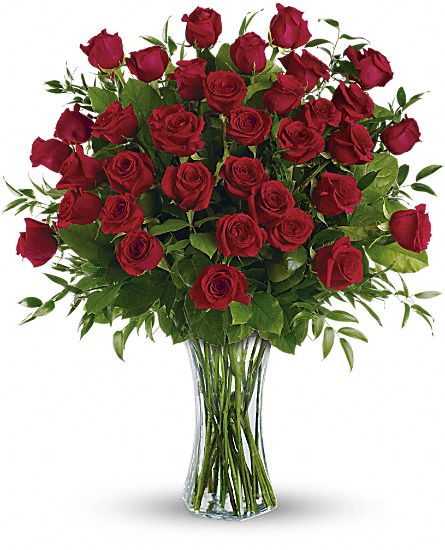 This article is brought to you by Teleflora – a leader in the flower delivery service for over 75 years. Teleflora helps its customers buy flowers online and specializes in bringing the freshest available flowers for a variety of holidays and occasions – all hand-delivered in keepsake vases by the best local florists.