This year, Easter is Sunday, March 31st, but you've probably noticed that it's not the same day (or even a planned Sunday in a certain month!) each year. We thought it would be interesting to discuss why that is.
Easter Sunday is a movable holiday so it changes every year. In Western Christianity, Easter is always celebrated on the Sunday immediately following the Paschal Full Moon (and the word Paschal actually derives from the Hebrew word Pesach, or Passover! the date of which is determined from historical Ecclesiastical tables. View Wikipedia Table of Easter Dates from 2001-2021 and figure out dates like Easter, various Christian feasts which are dated by the Ecclesiastical table, and so on.
According to the tables, the Paschal Full Moon is the first Ecclesiastical Full Moon date after March 20. The Paschal Full Moon can vary as much as two days from the date of the actual full moon, with dates ranging from March 21 to April 18. As a result, Easter dates can range from March 22 through April 25 in Western Christianity. And that's why the date changes from year to year.
If you or friends or family participate in the religious celebration of Easter, you may appreciate Teleflora's collection of flower centerpieces for Easter brunch.There's a special flowers in a gift bouquet, that is a great choice for a more traditional celebration of Easter.
Whatever you use to celebrate, at least now you have some tools to figure out when Easter Sunday falls!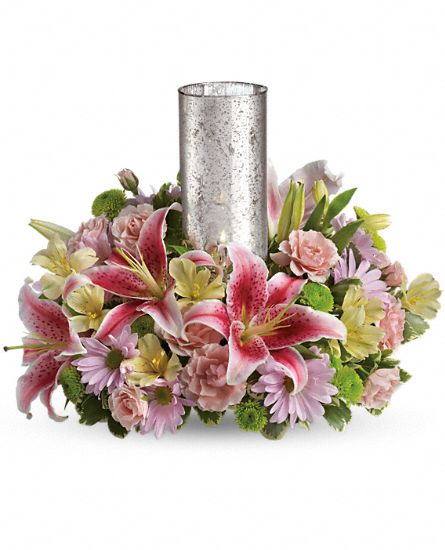 This article is brought to you by Teleflora on Google+