Let's face it, not everyone is born with a green thumb, and if you've had more success in killing plants than seeing them bloom, Better Homes and Gardens is here to help. The company recently listed the easiest flowers to take care of, so you can enjoy a few blooms this spring.
The colorful zinnia is great option for those who aren't great with gardening. This pretty flower comes in a wide range of colors including white, lime green and orange. One of the only challenges these blooms come with is that they require full sun with just a few hours of shade to thrive, the news source reports.
If you're looking for flowers that can survive on minimal sunshine, then hydrangeas may be the way to go. These gorgeous flowers have large blooms that come in a plethora of hues including light blue and deep purple. Not only do hydrangeas need little light, but their grand stature makes them a perfect option for adding some color to the front of your house.
Those trying to make the transition from plant killer to gardener might want to start slow by purchasing a low maintenance green plant first.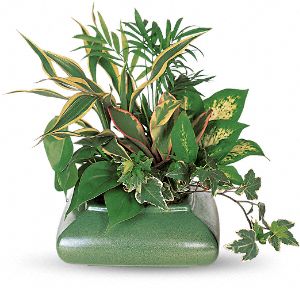 Small Garden Dish of Plants by Teleflora
a great option since this mix of potted plants
will look gorgeous on your desk,
and needs just a bit of watering to thrive.
This article is brought to you by Teleflora on Google+