Earth Day is an ideal time to start planning a container garden. Why? All plants help clean the air, but putting them in containers saves water.
For some tips, I turned to Karl Gercens of Longwood Gardens Inc. in Kennett Square, PA. "Creating mixed containers is one of the most exciting types of gardening one can indulge in," says Gercens, who started gardening in 3rd grade with his grandmother on their family farm in Mississippi.
He points out that containers let you highlight the beauty of individual plants and have flexibility with your garden.
"They're living flower arrangements and you can change them and rearrange them on a regular basis, say with the four seasons."
He encourages people plan first and plant later.
Think about why you want to plant a container garden. The next step is choosing the correct container for your garden. There are so many choices it's important to match your needs with what's out there. Container planting media is an important consideration if you're going to have tropical plants, which love extra food and water, or desert plants, which need sharp drainage and little feed.
Also in honor of Earth Day, here are some good reads:
Flower Fact of the Day: This comes courtesy of the above-mentioned and aptly named Mr. Moss: Plant hardy annuals like snapdragons and larkspur in front of and between your spring bulbs. The colorful annual flowers will help hide the fading foliage of tulips and daffodils.
Looking for a green gift? Shop our best plants!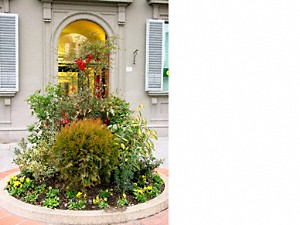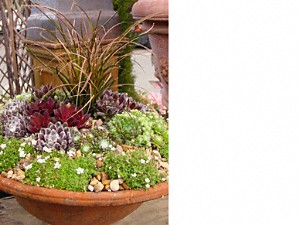 This article is brought to you by Teleflora on Google+