[et_pb_section admin_label="section"][et_pb_row admin_label="row"][et_pb_column type="4_4″][et_pb_text admin_label="Text" background_layout="light" text_orientation="left" text_font_size="14″ use_border_color="off" border_color="#ffffff" border_style="solid"]
Mother's Day is Sunday, May 8, 2016, which is only days away, so there's time to get something special for your grandma. Especially when the clock is ticking, many people freeze up and don't know what to get their matriarchs. If it wasn't for her, you wouldn't even be here! So, here are 10 great ways to put a smile on your grandma's face for Mother's Day:
1. Chocolate
If your granny's got a sweet tooth, give her a nice big box of chocolates. There's no way she can refuse creamy caramels, nuts and fruit dipped in chocolate. Not only has chocolate been shown to make you happier, it's also good for the heart – and you can never give too much heart-filled love on Mother's Day. Tip: Dark chocolate is the healthiest.
2. A Massage
Treat your grandma with stress-relieving massage on this special day. It can help loosen the knots in her back and soothe muscle pain. Before settling on the gift card, make sure your grandma is comfortable with getting a massage, and that she doesn't have any health problems that might be an issue. If it works out, it's a go! Massage for Mother's Day? It practically rolls off the tongue.
3. A Spa Day
If a massage doesn't fit the bill, spoil your grandma with a day at the spa. Check for special deals or packages to cut down on costs. She might enjoy an exfoliating scrub, moisturizing treatment or facial peel. After all mothers do for their loved ones throughout the year, most just want to relax on this day dedicated to them.
4. Bouquet of Flowers
Nothing says I love you like a bouquet of fresh flowers on Mother's Day. Teleflora's Full of Love Bouquet will bring a smile to her face, as this vase will be brimming with tulips, roses, carnations and waxflower, accented with variagated pittosporum and pitta negra. Or, if your grandma gets vivacious over velvet, try out the Enchanted Cottage Bouquet, where purple stock meets white roses, waxflower and green pitta negra. With an elegant English garden appeal, it's sure to impress!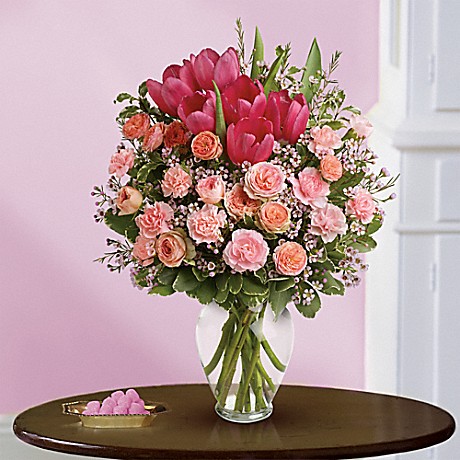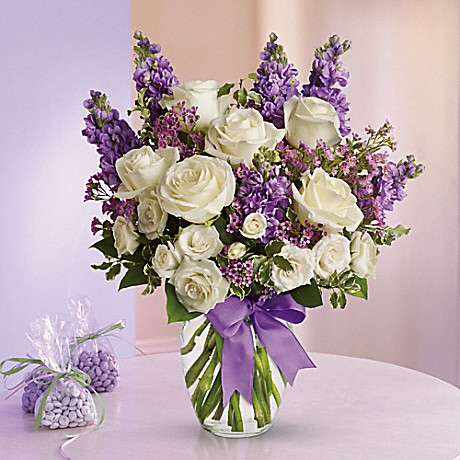 5. Surprise Her
Remember when your grandma gave you the best birthday presents as a kid? Give her a present of her own by surprising her this Mother's Day. Talk with relatives to find out where she is going to be, and show up with some flowers or chocolate (combining gift ideas is no doubt the best option). She will be delighted to see you.
6. Take Her Out to Eat
Bring your grandma to her favorite restaurant for Sunday brunch or dinner. Regardless of whether it's a buffet or fine dining, it will make your grams happy to be sharing a meal with you. Plus, she'll still be telling you to eat more.
7. Wine Gift Set
Swishing vino in a glass is one of the fine pleasures of life. Give your grandma the opportunity to discover new wines with a wine gift set. She might even add a bottle to her list of favorites.
8. Jewelry
You don't have to get her a giant diamond, but an elegant necklace does say I'm thinking of you. Deliver it on this special day so she can wear it and show it off to her friends.
9. Spend Time with Her
At the end of the day, what your grandma really wants is to spend some quality time with her grandkids – that means you! You are the apple in her eye, the best gift she could ask for. After giving her a genuine hug, relax and devote some downtime to your grams. Playing some cards, going out to eat with her or going to the movies are all popular options.
10. Call Her
Every grandma loves hearing from her grandkids. If you can't be with her in person, give granny a call to see how she's doing. Plus, it will earn you some serious brownie points. Before you say goodbye, make sure you tell her you love her!
[/et_pb_text][/et_pb_column][/et_pb_row][/et_pb_section][et_pb_section fullwidth="off" specialty="off" admin_label="Section"][et_pb_row admin_label="Row"][et_pb_column type="1_2″][et_pb_text admin_label="Text" background_layout="light" text_orientation="left" text_font_size="14″ use_border_color="off" border_color="#ffffff" border_style="solid"]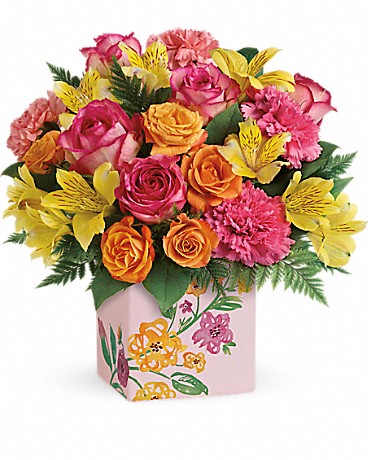 [/et_pb_text][et_pb_text admin_label="Text" background_layout="light" text_orientation="left" text_font_size="14″ use_border_color="off" border_color="#ffffff" border_style="solid"]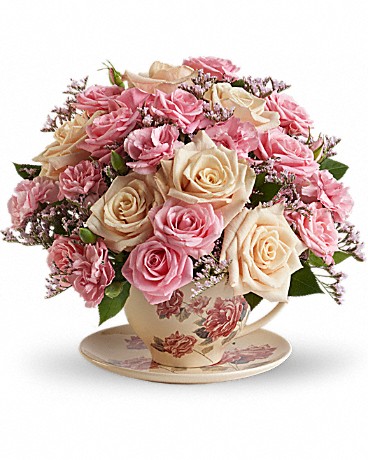 [/et_pb_text][/et_pb_column][et_pb_column type="1_2″][et_pb_text admin_label="Text" background_layout="light" text_orientation="left" text_font_size="14″ use_border_color="off" border_color="#ffffff" border_style="solid"]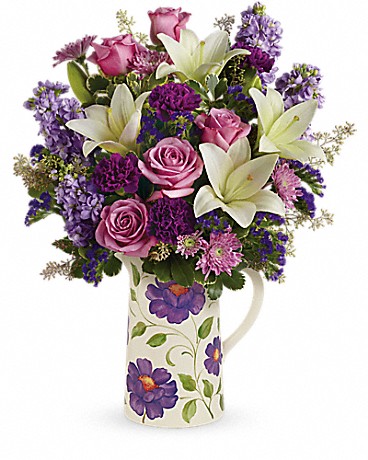 [/et_pb_text][et_pb_text admin_label="Text" background_layout="light" text_orientation="left" text_font_size="14″ use_border_color="off" border_color="#ffffff" border_style="solid"]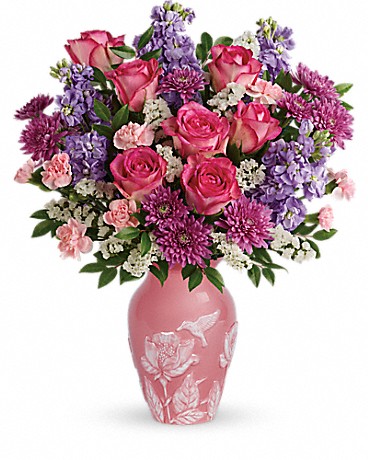 [/et_pb_text][/et_pb_column][/et_pb_row][/et_pb_section]